Introduction
 The City Vision Glory Church is a Protestant church belonging to the Japan Assemblies of God. Our church started in 1985 in Asahi-ku, Yokohama.
We were transferred to Naka-ku from 1988 to August 2007, then returned to this place in Asahi-ku and have been having worship services there since this summer(August 15, 2007).
  This is the church of Pentecost. We respect the Bible, and believe 5 good news (Salvation, Holy Spirit, healing, release from the curse and the eternal life), the words spoken in tongue, the miracle and the gifts from Holy Spirit.

  From babies to the aged, many people gather together to worship the Lord, and our praises are always fine and fill the church.
  Those who have never been to church are also welcome!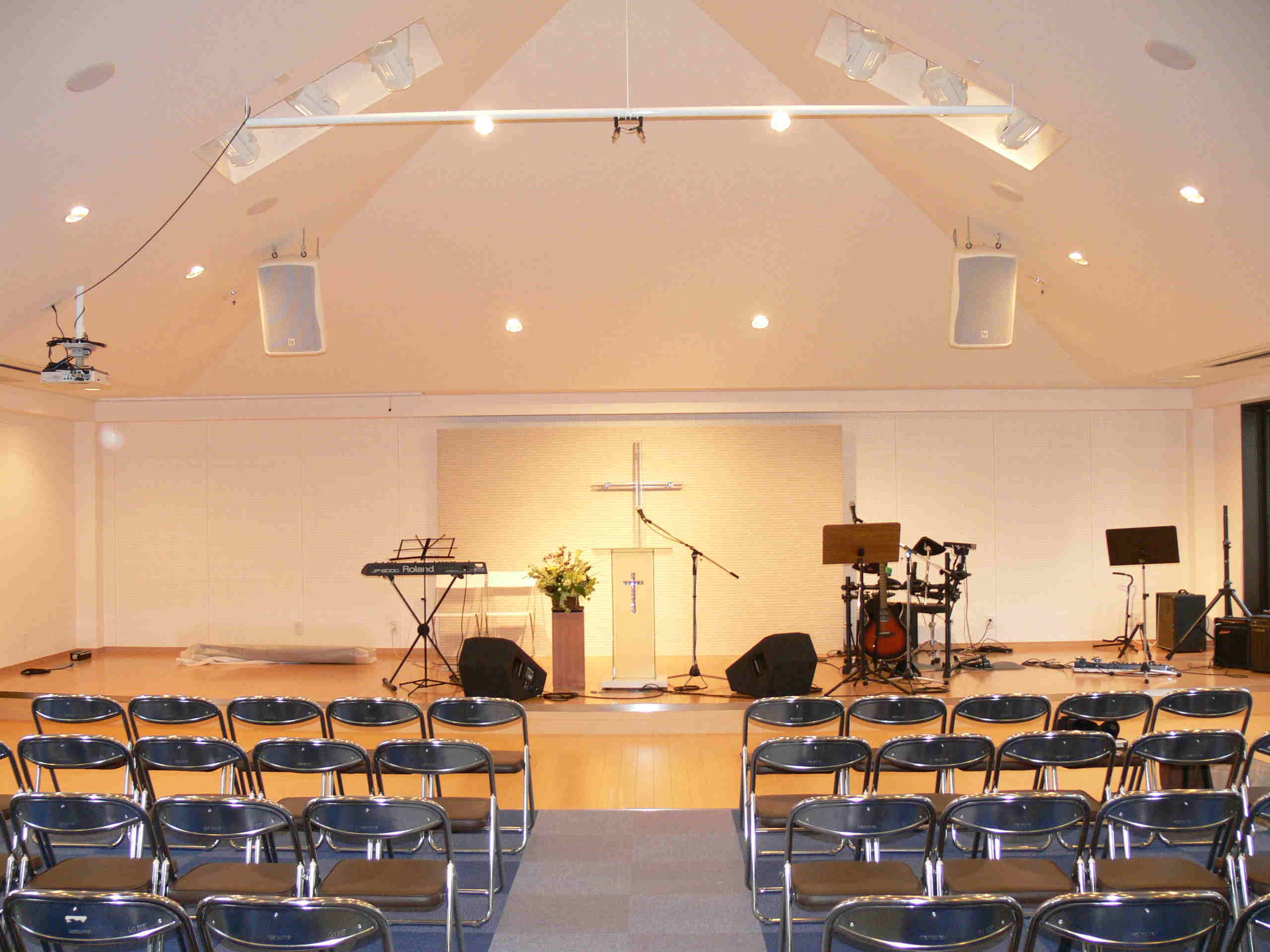 Sovereignty Pastor:
The Holy Spirit Supervisor
Pastor:
Tetsuyuki Masuda
Address:
253-2 Kamikawai-cho, Asahi-ku, Yokohama
Tel & Fax:
045-342-4201
Traffic:
When you come from central Yokohama, take the Route 16 Bypass(Hodogaya Bypass) and exit it at the Kamikawai Junction.
Turn right and go ahead about 100 meters then turn left direction to Wakabadai. Go straight to the Kamikawai Bus depot(do not turn left direction to the Wakabadai).
Notice:
The church is sometimes closed, and you may be unable to enter.
Please give us a phone call before you come.     
  ・ Map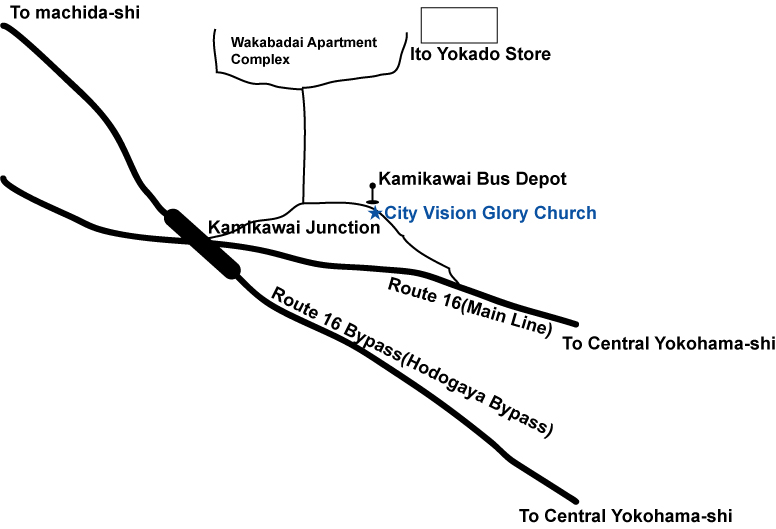 ・ Pastor 's introduction (Japanese)



 Information(Japanese)
  ・ Sunday Service etc.(coming soon)
  ・ Messages(coming soon)
  



SundaySchool (Kids Ministry) (coming soon)